Cream and Ointment for restoring the health of your skin.
Buy 3 units and get FREE shipping
Used in clinical settings to protect against the signs and symptoms of common skin conditions such as eczema, dermatitis, sunburn, dry skin.
Optimal hydration and skin protection.
Used in clinical settings to manage injured skin including burns, cuts and other dermal lesions.
Promotes a positive environment for the natural healing of skin injuries.
*AMA Laboratories, Inc. Patch Test Skin Irritation/Sensitization Evaluation. April, 2020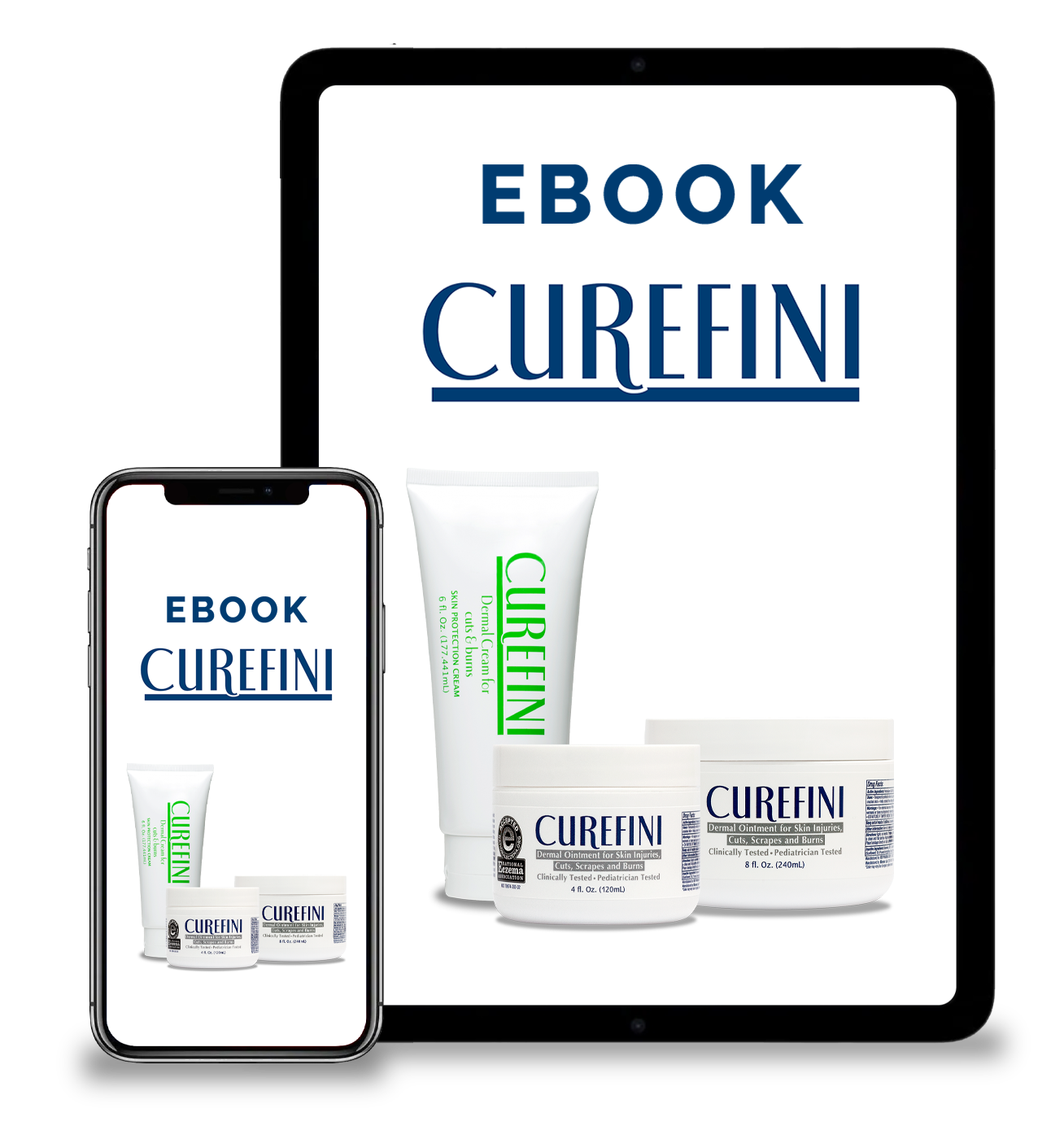 Please, share your personal journey with Curefini.
Your experience with our products is important to us and other members of the community.
Martin M
Argentina
Josefina, Fini, was born in Argentina diagnosed with Dystrophic Epidermolysis Bullosa, a disease that generates lesions or blisters on the skin at the slightest touch or trauma.
Fini had already tried many products without having positive results and with a very complex forecast for future development. Using Curefini, we quickly realized that it was the only ointment that began to have an effect on Fini's wounds. Within 24 hours, Fini improved, her wounds that were open for weeks got closed in a few days, the infection stopped, her pain and itching went down a lot. Today Fini has 8 years old, and she can do many activities which at one time we thought he would never do. We are very happy to find out this product. It is important to follow the steps of applying Curefini, as applied correctly, the results are excellent.
Kenia & Luis
USA
Altair was born in 2014, after a normal and beautiful pregnancy. As soon as she was born, blisters began to appear all over her body, three weeks later she was diagnosed with dystrophic epidermolysis bullosa.
The diagnosis was terrifying, it scared us, and the prognosis was not a good one. After seeking second medical opinions and knowing that there was no cure for this, we decided to look for alternatives to offer our daughter a better quality of life. When our little girl was 5 months old, we found a video of a father talking about his daughter, a littel girl just like ours, aslo suffering with EB. He was talking about Curefini. We decided to order a few tubs of Curefini and try it with Altair. After a week we were really surprised because wounds that had been very difficult to treat were already healing! We also saw that the ointment offered very good hydration to her skin.
We have been using Curefini for 6 years in our little girl, it is essential for us. After all this time, her wounds have never been infected, the scars are very soft and she no longer uses bandages, she has her fingers and toes complete and separated, she walks, runs, goes to school and plays with her friends. For a moment in our lives we believed that her life would not be as good as it is.
We love Curefini, thanks for helping us care for our daughter.
Carla Valeria
Argentina
I have undergone surgery on May 1 for a Dermatofibrosarcoma Protuberans in the left buttock, having had a wound the size of a Coke can. 
I am applying Curefini since I left the operation, in the donor and recipient area.
Completely surprised at what the product helped me in both areas.
While the testimonials on this website reflect actual user experiences, they do not necessarily reflect the typical results that can be expected from the use of curefini.
The display of these testimonials is not intended to represent or guarantee that other users will achieve the same or similar results. Individual results may vary.
To restore health of your skin use
Our mission is to generate a measurable and concrete positive change in the quality of life of those living with acute and chronic skin conditions, both mild and severe. We recognize a strong need for highly efficacious and accessible therapeutic options in dermatology, specially in wound management. We are commiteed to develop efficacious therapies for our patients, health care professionals and caregivers, and to make these therapies accessible to our customers.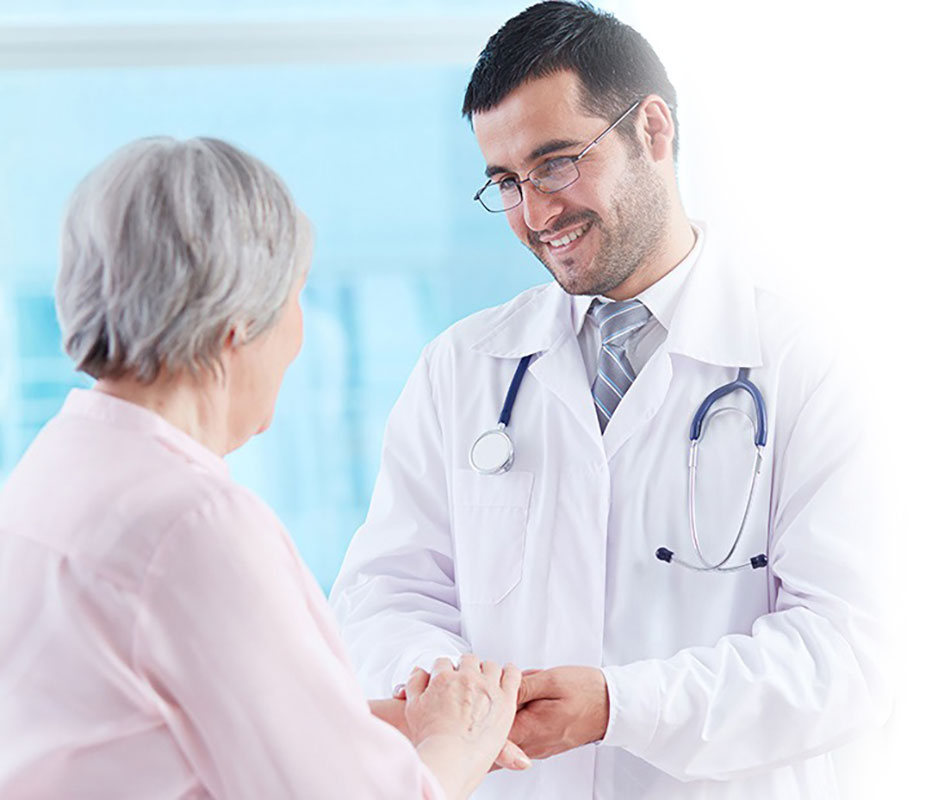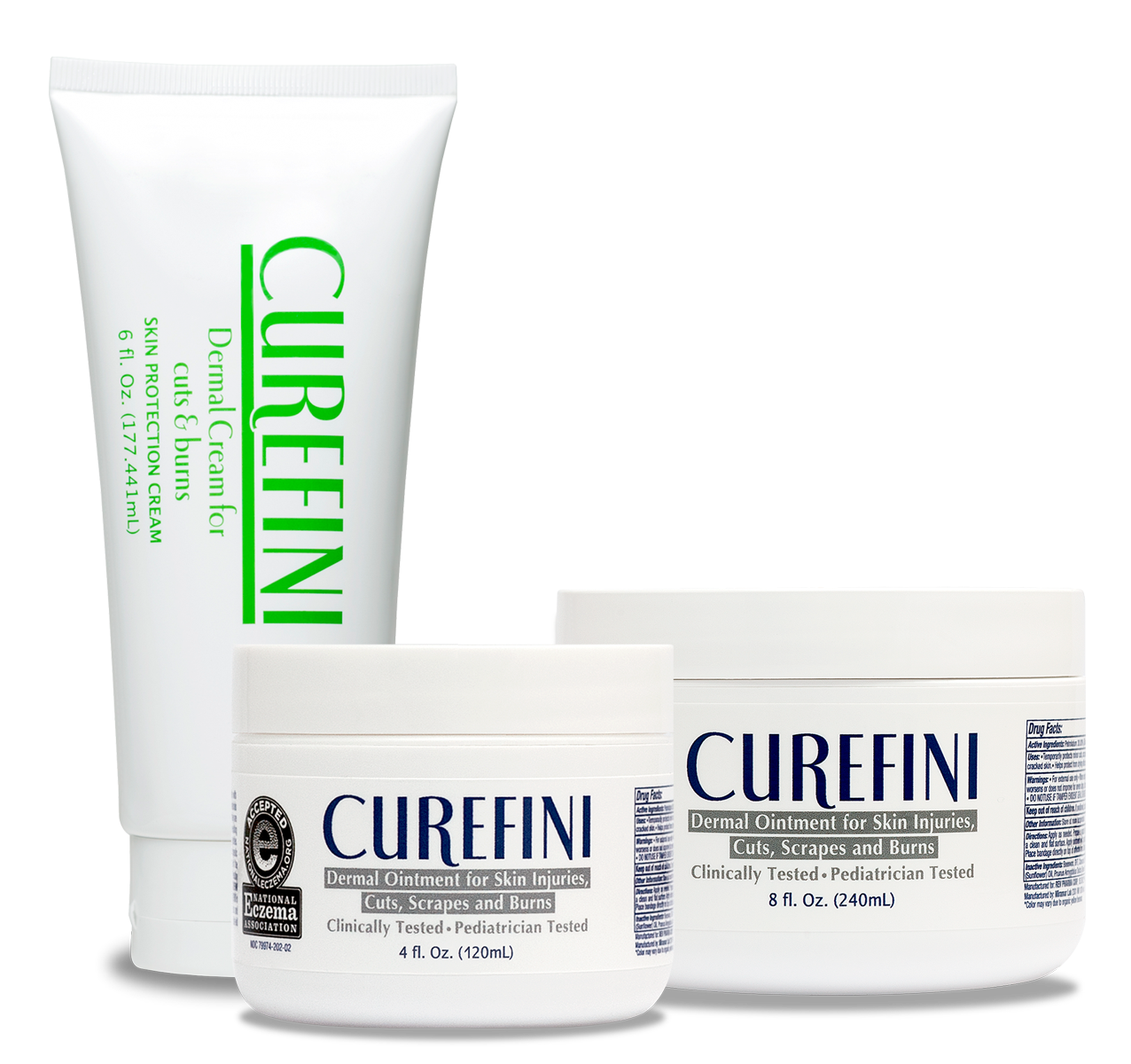 Curefini Ointment is formulated on a balanced combination of glycerides of oleic, linoleic and palmitic acids, triglycerides of rhinoleic and oleic fatty acids, arachidonic acid vitamins A and D in glycerides of palmitic and stearic acids, petrolatum, beeswax and non-fatty elements of vegetable and mineral oil.
Curefini Ointment & Cream are listed by the US Federal Food & Drug Administration (FDA) as Over-the-Counter (OTC) products that temporarily protects injured skin, wounds or exposed mucous membrane surfaces from harmful environmental stimuli.
Curefini patented formulas, in both Ointment and Cream presentations, create a positive environment for management of skin injuries and the treatment of signs and symptoms of a broad spectrum of dermatological conditions.
Curefini Ointment and Cream have been used in clinical settings.